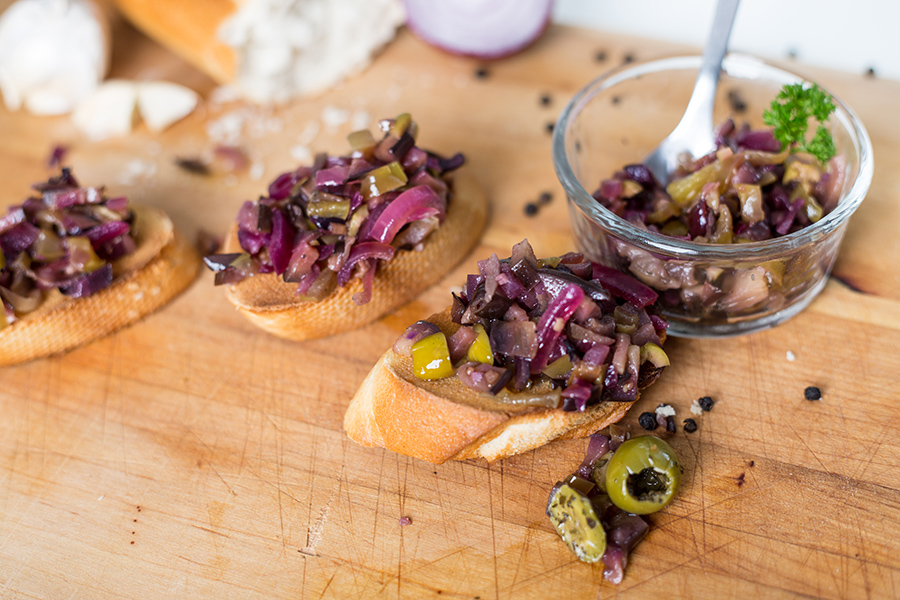 Ingredients
Drop olie
1 aubergine (diced)
1 finely chopped onion
Halve Half of green pepper (diced)
2 cloves of crushed garlic
1 teaspoon salt
1 teaspoon freshly ground pepper
1 teaspoon oregano
2 tablespoon red wine vinegar
10-15 green olives (roughly chopped)
2 tablespoon capers
Recipe
Serves 6 | approx. 45 minutes


Preparation:
1. Heat the oil in a thick-bottomed pan and add the aubergine, onion, pepper and garlic. Cover the pan and simmer for 10 minutes (stir from time to time)
2. Add the remaining ingredients and let it simmer for another 30 minutes (keep stirring from time to time) and cover the pan. - Remove the pan and let it cool down. Preferably keep it overnight in the refrigerator, to enhance the flavours.
3. Serve with (farmhouse) bread or a cracker!