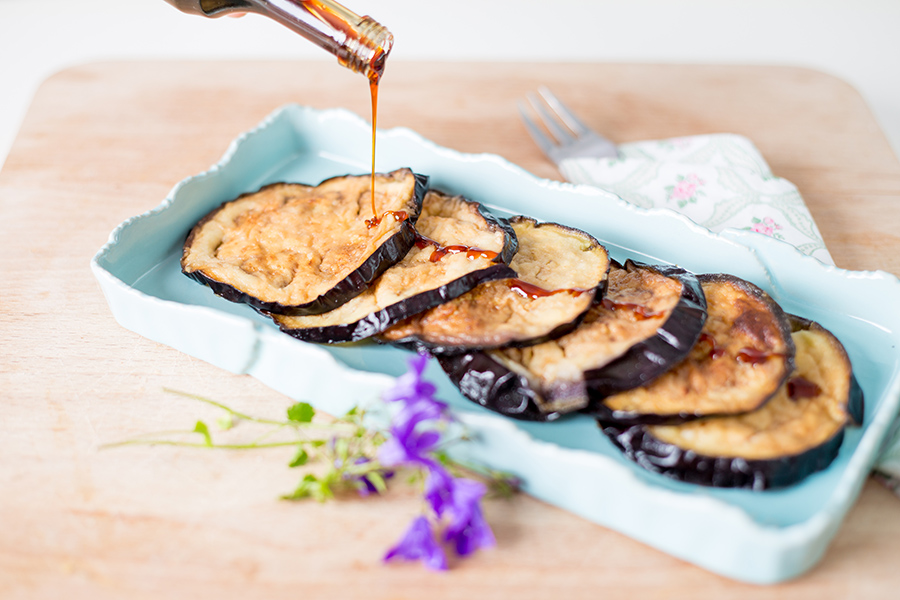 Ingredients
3 thick strong aubergines
Syrup
Deep fry oil (sunflower oil)
Evt 75 g yellow raisins
Flour
Recipe
Serves 8 | approx. 40 minutes

Preparation:
1. Cut the aubergines into thick slices. Sprinkle some salt and put it aside for 30 minutes.
2. Wash the aubergines and dab dry with kitchen paper. Then put the slices through the flour one by one before frying them in the sunflower oil.
3. Let them drain on kitchen paper and serve with syrup and optionally the raisins.